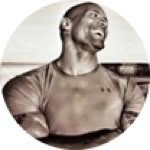 The Rock
Actor (Cinema)
Distribución de la comunidad
Localización del influencer
Los Angeles, Etats-Unis
Profesión(es) del influencer
Actor (Cinema)
Biografias
The Rock
The official YouTube channel for Dwayne "The Rock" Johnson & Seven Bucks Digital Studios. Dwayne Johnson is best known for his films such as Disney's Jungle Cruise, Universal's Fast & Furious Presents: Hobbs and Shaw, Sony's Jumanji: Welcome to the Jungle, Legendary's Skyscraper, Paramount's Baywatch, Warner Brother's San Andreas, and more! Seven Bucks Productions original television productions include NBC's The Titan Games, HBO's Ballers, BET's Finding Justice, Paramount Network's Rock the ...
DwayneJohnson
The official Facebook page for Dwayne "The Rock" Johnson.
Credibilidad de la audiencia
Excelente calidad de seguidores
La calidad de la audiencia es la proporción de seguidores que se considera "no falsa". El número de publicaciones, la proporción de seguidores / seguidores, la imagen de perfil y otros indicadores se consideran índices de "seguidores falsos".
Evolución de la comunidad
Edad y género de la audiencia
Ubicación de la audiencia
Intereses de la audiencia