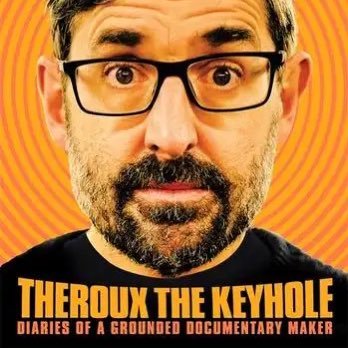 Louis Theroux
Director
Influencer location
London, United Kingdom
Influencer activity
Director
Biographies
officiallouistheroux
I write and appear in documentaries. And podcasts! And I have a new book out which you can pre-order here!
nocontextlouistheroux
Louis Theroux 🤝 Memes more memes 🤝 follow @phatmemer charlie@globalsocialclub.com
Louis Theroux - Topic
Louis Sebastian Theroux is a British-American documentary filmmaker, journalist, broadcaster, and author. He has received two British Academy Television Awards and a Royal Television Society Television Award. Born in Singapore to an English mother and American father, Theroux moved with his family to London when he was a child. After graduating from Oxford, he moved to the U.S. and worked as a journalist for Metro Silicon Valley and Spy. He moved into television as the presenter of offbeat segme...
LouisTheroux
The official Facebook page for Louis Theroux, writer & documentary-maker for the BBC. Run by Louis & his team, we'll keep you informed of...
louistheroux
I am involved in the making of documentaries. Warning: Some tweets may contain irony.
Audience's credibility
Excellent score
The audience quality score corresponds to the part of the followers considered as "not fake". Indicators of "fake followers" are: number of posts, the ratio follower/following, profile picture and other indicators
Audience's age and gender