Explore the latest market research and insights to effectively strengthen your Influencer Marketing expertise
study
Influencer Marketing in 2021
Vision, projections and trends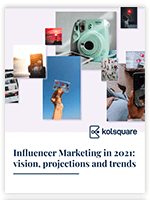 infographics
Black Friday & Influence
A golden opportunity to get started on Influencer Marketing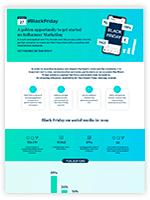 study
Food: Influencer Marketing is the flavor of today
With even more creative tools, authentic and inspiring profiles of KOLs (Key Opinion Leaders), long-term campaigns, brands which tempt our taste buds and fill up our plates have, for a few months, shown their striking power on social media.
study
The Influencer Marketing ROI
The use of digital within a communication campaign is nowadays a matter of course. Social media have taken a central place in our lives: this is where we share our ideas, our favorite things, our inspirations.
study
Luxury got Influence
A new generation, a constantly evolving market, the strong presence of influencers: the major luxury houses are facing new digital challenges that are pushing them to review their strategies of yesteryear.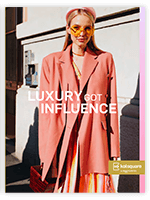 study
Panorama IM
The KOL Marketing (or Influencer Marketing) market is full of solutions and services. Who does what?